Spring break is over....it's time to get back to the grind. School will be done in about 51 days and this school year is just flying by so quickly. I guess before we know it it will be Christmas time again - LOL!!!!!
So I figured for my post today I would show you a Christmas project, which quite frankly I wish I had come across sooner. We decorated our Christmas tree this past year with only white lights and snowflakes. We made most of the snowflakes and these would have fit right in with the decor. The instructions are very simple and I'm definitely going to make a bunch. Although I love the natural wood appearance, I will probably paint some of them and even add a touch of sparkle!
You know it's never too late to start your holiday craft projects - so why not some Christmas in April or May or June - well you get the picture!! Want to know how to make them? Follow my link:
Clothespin Snowflakes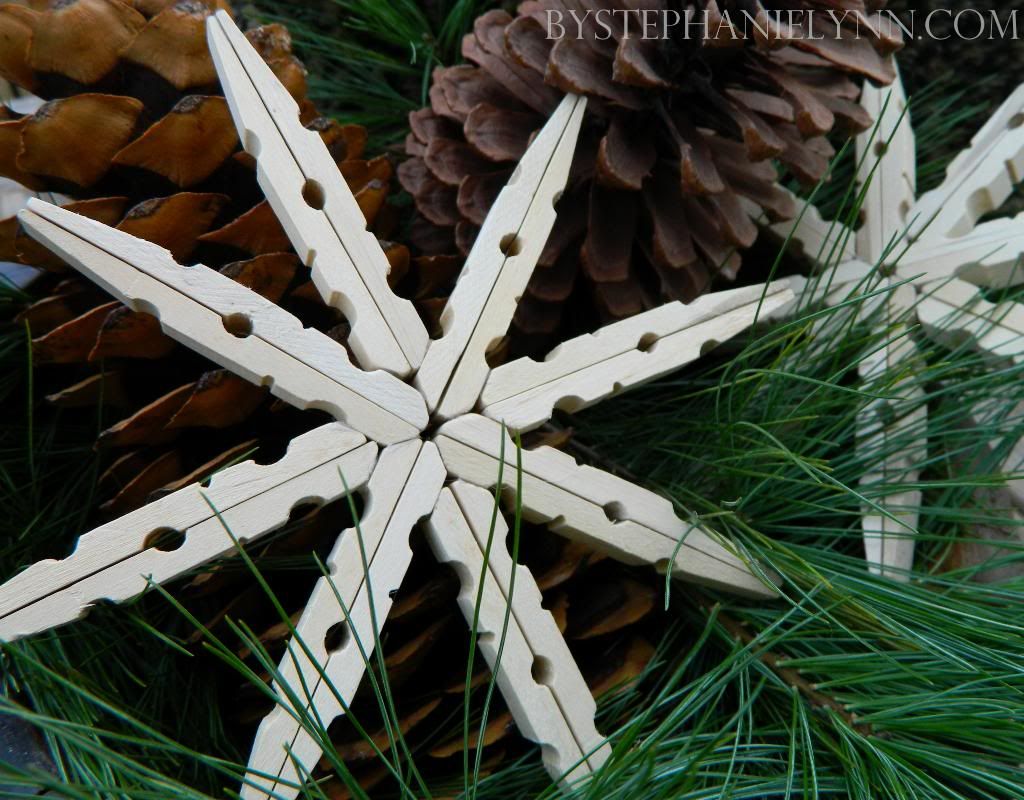 A great big thank you to bystephanielynn.com for the tutorial!! She has some amazing project tutorials - if you have time be sure to check them out.
Have a wonderful Wednesday - see ya soon!