Well, it's July 1! Where did June go? It went by so fast, didn't it? My hubby is on vacation for 2 weeks starting Sunday and I know he can't wait! Then again, neither can Cristian and I! We have some honey do things that need to get done but we want to do some fun family things, too! We're starting off with baseball and fireworks on the 4th - can't wait! We're thinking about some time at the lake - a few days of sun, boating, fishing, and relaxing! Maybe even a day trip to the beach - who knows. Nothing is written in stone right now and we plan to just play it by ear.
Today's post is something I'd really like to add to our outside list of things to do! I think it is ingenius! How many times have you bought a big pot only to have it be ruined after a few seasons being in the elements? Too many times, right? This planter box solves that problem! Check it out here:
Under The Table and Dreaming: Patio Paver Planters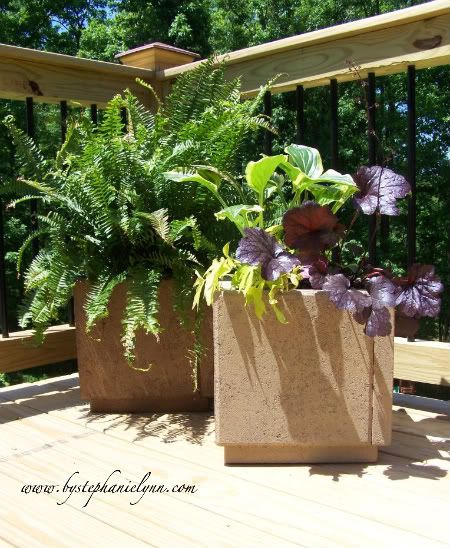 Love how easy this will be to make! Don't you? Then, let's get to it!
Have a wonderful Friday - see ya soon!